Here's a Blog About Video Games
Folks, I'm playing some video games today.
Many may disagree with this statement. I get it, its a tough one to align with. While some may have lost sight of what this beautiful world we live in and the sphere we work in is all about (playing video games), I assure you that I – your boy Papa Dom – absolutely have not.
I know it's been a little while since I last blogged. I'm sorry. As you've probably seen, we've had tons of huge projects going on left and right, and of course the summertime in general is just mobbed with plans and commitments, but I'm here to let you know what I'm back.
Let's catch up, shall we? Here's what I've been playing recently.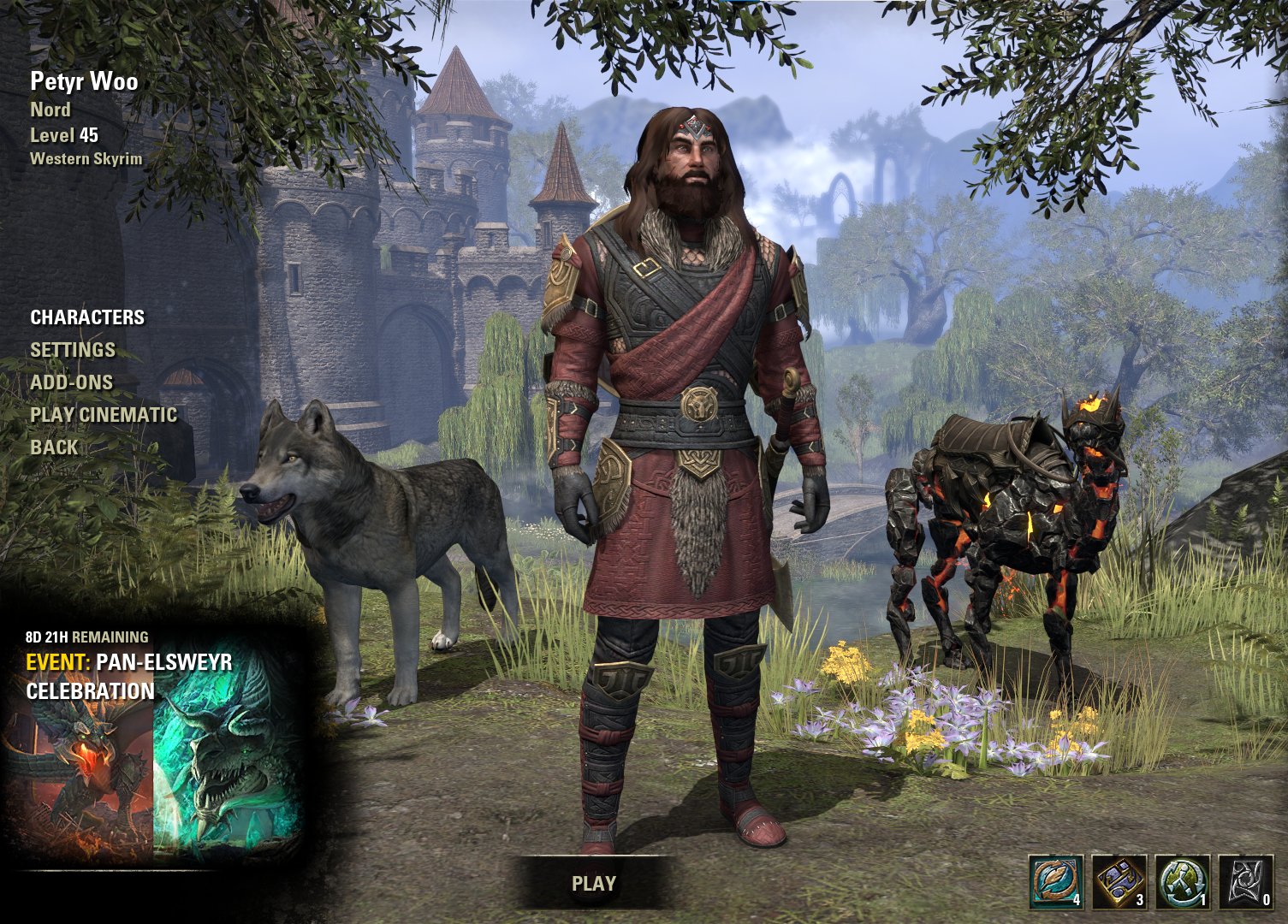 The Elder Scrolls Online: Blackwood
I love me some MMOs, y'all know that. But since WoW's most recent patch was omega buns, and the top brass at the company is still getting shelled with allegations and being pulled apart at the seams on a daily basis, I've felt absolutely no motivation to play it at all.
What I am playing the shit out of right now, is Blackwood, the new expansion for The Elder Scrolls Online – the award-winning online RPG set in the Elder Scrolls universe by the good folks at Bethesda and ZeniMax Online Studios. Blackwood has been a hell of a lot of fun (literally), and is basically a precursor of sorts to the RPG classic, The Elder Scrolls IV: Oblivion.
If you're looking for some MMO action, go download ESO and join the online sensation. It's a blast, and always has been.
Splitgate
In case you've been living under a fucking rock, Splitgate is Halo and Portal smashed together, and its become a "little shooter that could" type scenario as all four (4) guys working on the game have made astronomical improvements to it over the last few months.
Another game that's benefitted from the power vacuum left behind due to the ongoing exodus from Call of Duty, Splitgate is getting a ton of attention from streamers and content creators all over. And for good reason! It's a ton of fun, it's arcadey and not that sweaty, and the gameplay feel fresh-yet-familiar at the same time.
If you need a shooter fix while you wait for Halo Infinite, Splitgate is a safe bet.
Dungeons & Dragons
Hopefully you've been reading this blog or listening to the podcast long enough to know that I've been playing D&D with the same-ish group of guys for the last 6 years, every Monday night. I love Dungeons & Dragons. It's taglined as "The World's Greatest Roleplaying Game" for a reason. Mostly because it fucking rules.
Beers, laughs, friends, good times, there's just nothing better. If you haven't tried D&D at all, not even once, you owe it to yourself to change that. Bonus pictures of my dog up above.
In Closing
Life's been busy, but you should always make time for the things you love doing. For me, that includes writing about video games. As someone who's written like 700+ blogs for Wicked Good Gaming, I can certainly tell you that I don't plan on stopping any time soon.
Thanks for reading, and for sticking with us. Smooches.