The Official Soundtrack Playlist For Tony Hawk's Pro Skater 1 + 2 Has Been Posted on Spotify
This has been one of the best weeks of my life with everything video game related coming out. Tony Hawk is wasting no time giving the people what they want. And on top of it he released the official soundtrack playlist for Tony Hawk's Pro Skater 1+2 today.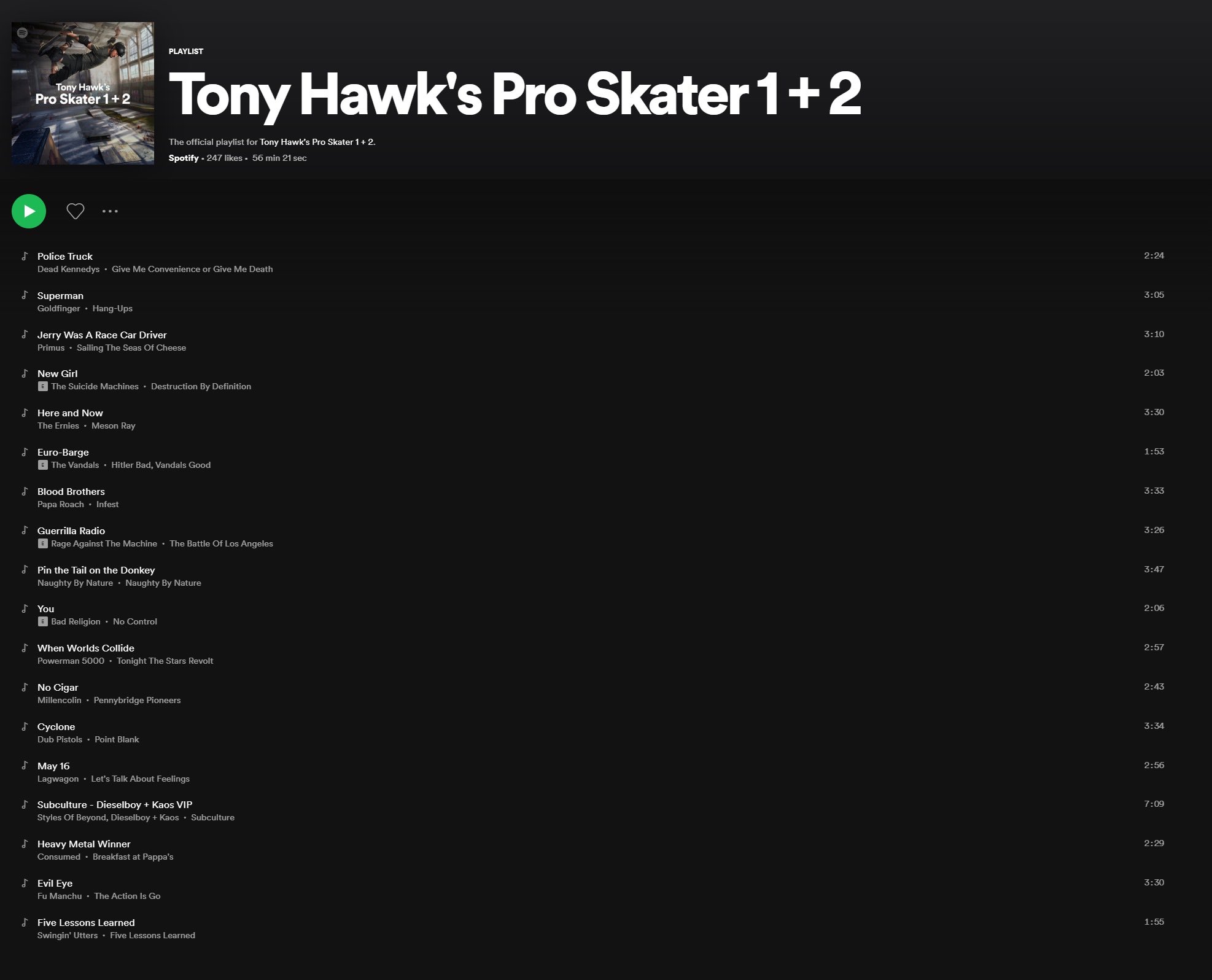 I could have put the playlist away after seeing #2. Superman by Goldfinger. Put that on repeat and I'm happier than a pig in shit.
Listen to the full playlist here