Nikes New Video Game Inspired Sneakers are Fire
Solecollector: From last year's Nintendo 64-derived Air Max 97s to the brand's numerous official Sony Playstation collaborations, Nike has never shied away from video game culture. This fall, this brand will reportedly continue to embrace the gaming community with a new Blazer makeup.
This Blazer Mid '77 Vintage iteration dons a White/White/Bright Crimson/Black colorway, but that's only the beginning of the story here. The shoes are packed with details, notably a "have a good game" print across the lower heels, a pixelated Swoosh logo, playful Velcro heel patches, a multicolored sole, and an all-over glow-in-the-dark branding treatment—and that's only scratching the surface.
With no official nickname confirmed by the brand, @soleheatonfeet reports this "Have a Good Game" video game-inspired Blazer Mid '77 Vintage will release during Fall 2020. See all of the details below and expect an official release date in the coming months.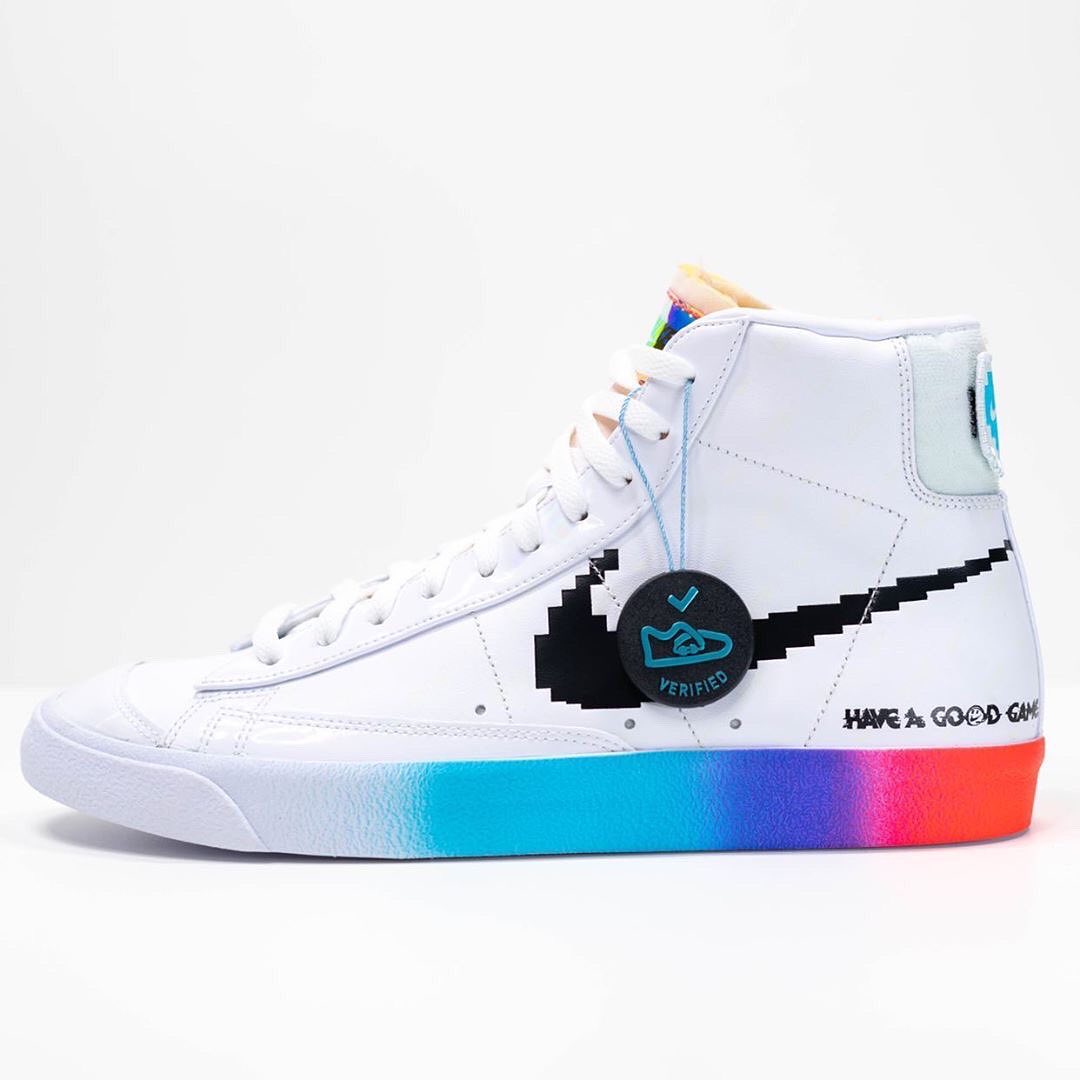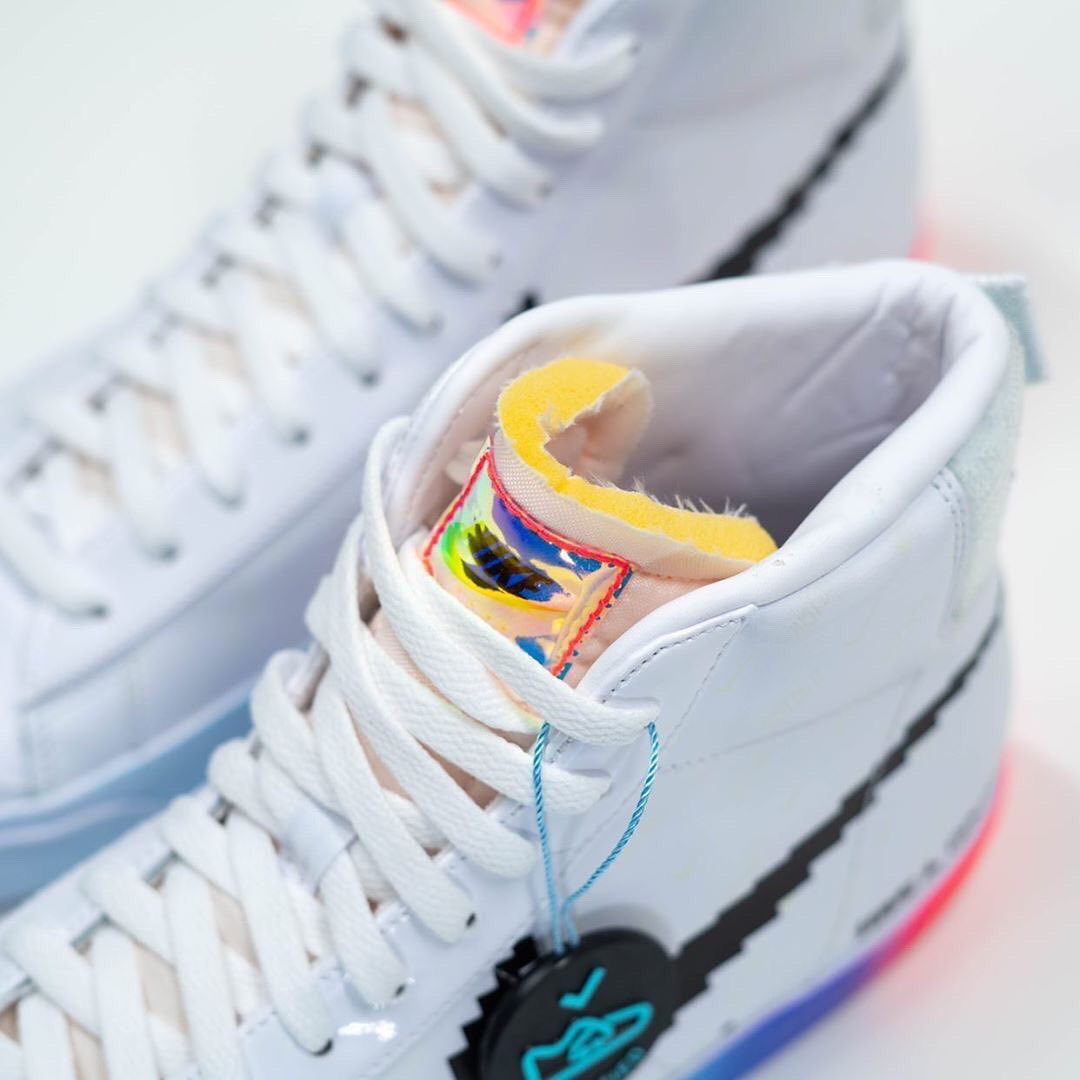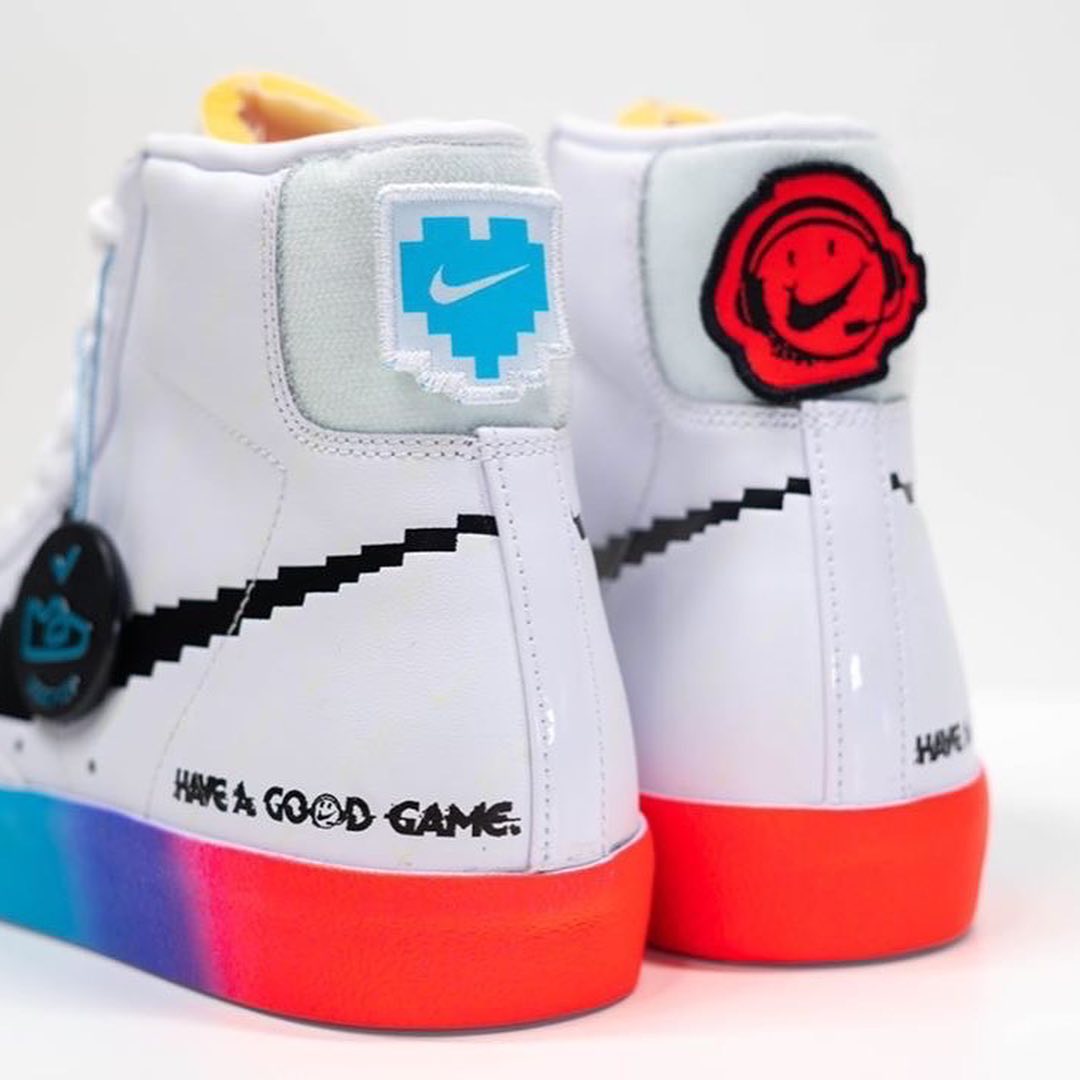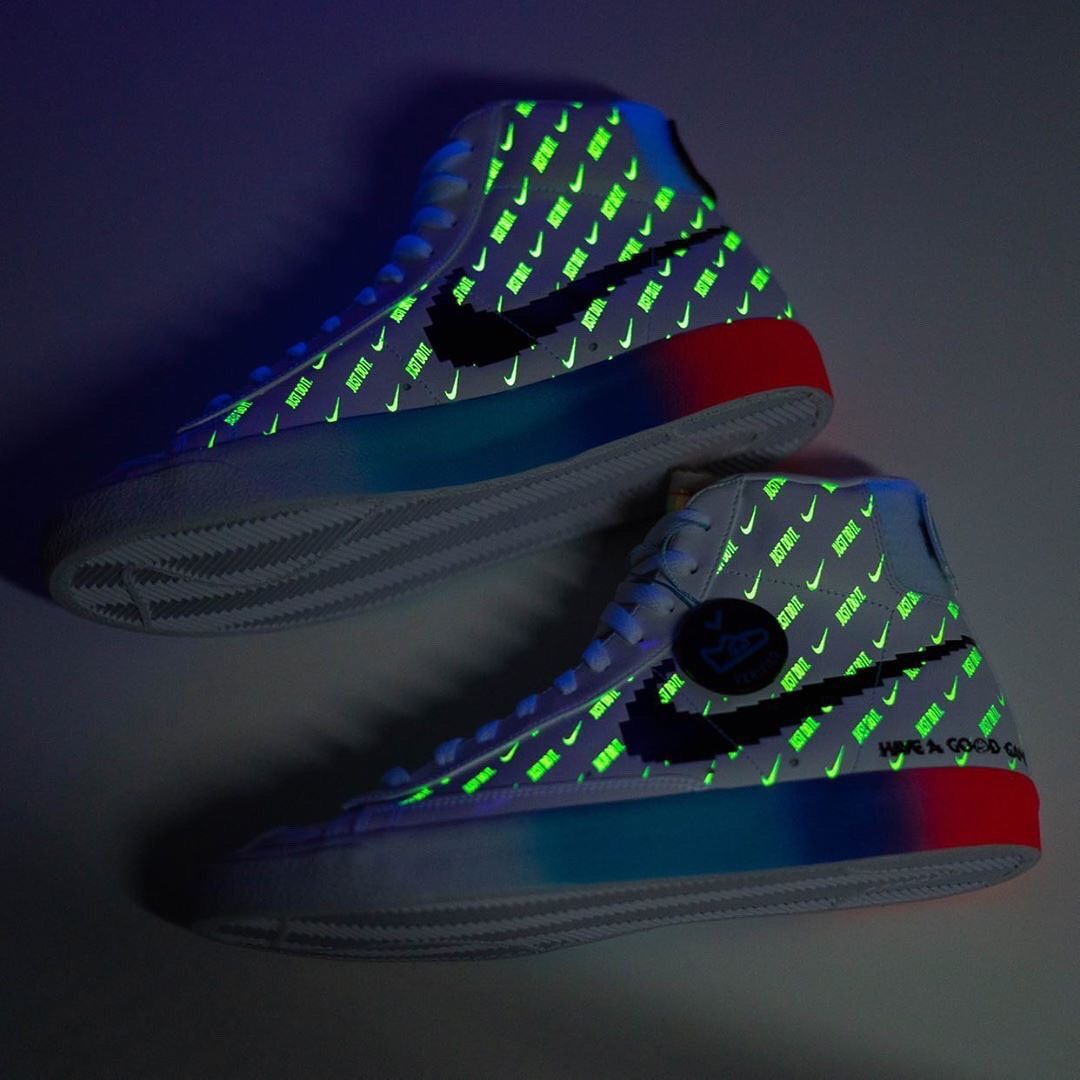 Listen, I have the style of a child who gets his clothes picked out for him. If it's comfortable, and I don't look 100% homeless, I'll wear it. I've had the same rotation of clothes for the past 5 years. I don't have "drip", I don't have "swag". But what I do have, is the access to a blog to write about video game inspired sneakers.

When it comes to white sneakers, I'm a problem. I get drunk and scuff them beyond belief shortly after stepping in a heaping pile of dog mess. It's a mess. But I might take the risk on these white shoes. I mean hell, they have RGB on the sole and we all know that's the key to a gamer's heart. If I had any constructive feedback, which would mean jack shit (since my shoes have holes in them currently), i'd say narrow it down to just "Good Game". "Have a good game" just looks kinda clunky. At the very least I can throw them in the background of my setup and look like a real hypebeast when I stream once every 3 months.