The Heist Continues: 100 Thieves Seek To Defend LCS Title With 2022 Kickoff Around The Corner
Following a historic 3-0 victory over Team Liquid, 100 Thieves became just the fifth team in LCS history to hoist the trophy this past year.
In a moment that team co-owner Jack "CouRage" Dunlop called "Arguably the proudest day in 100 Thieves history for me", 100 Thieves defied all expectations and doubters to execute what they lovingly dubbed as "The Heist" – a championship run in which they toppled some of the biggest names in North American League of Legends history on their way to an LCS title.
Now that the 2022 ball has dropped, all of this is in the past – and it's time to get to work yet again.
100 Thieves is bringing back their entire championship roster, most of whom are still under contract until 2023 at the earliest. In traditional sports there's often talk of "Championship Hangovers", but 100 Thieves has shown a ton of hunger and desire to continue building their winning culture. To hear Nadeshot himself tell it, teams like Liquid, TSM, and Cloud9 have always been the "big dogs" of NA League. He'll have his shot at two of them in Group A of the LCS Lock In tournament on January 14th.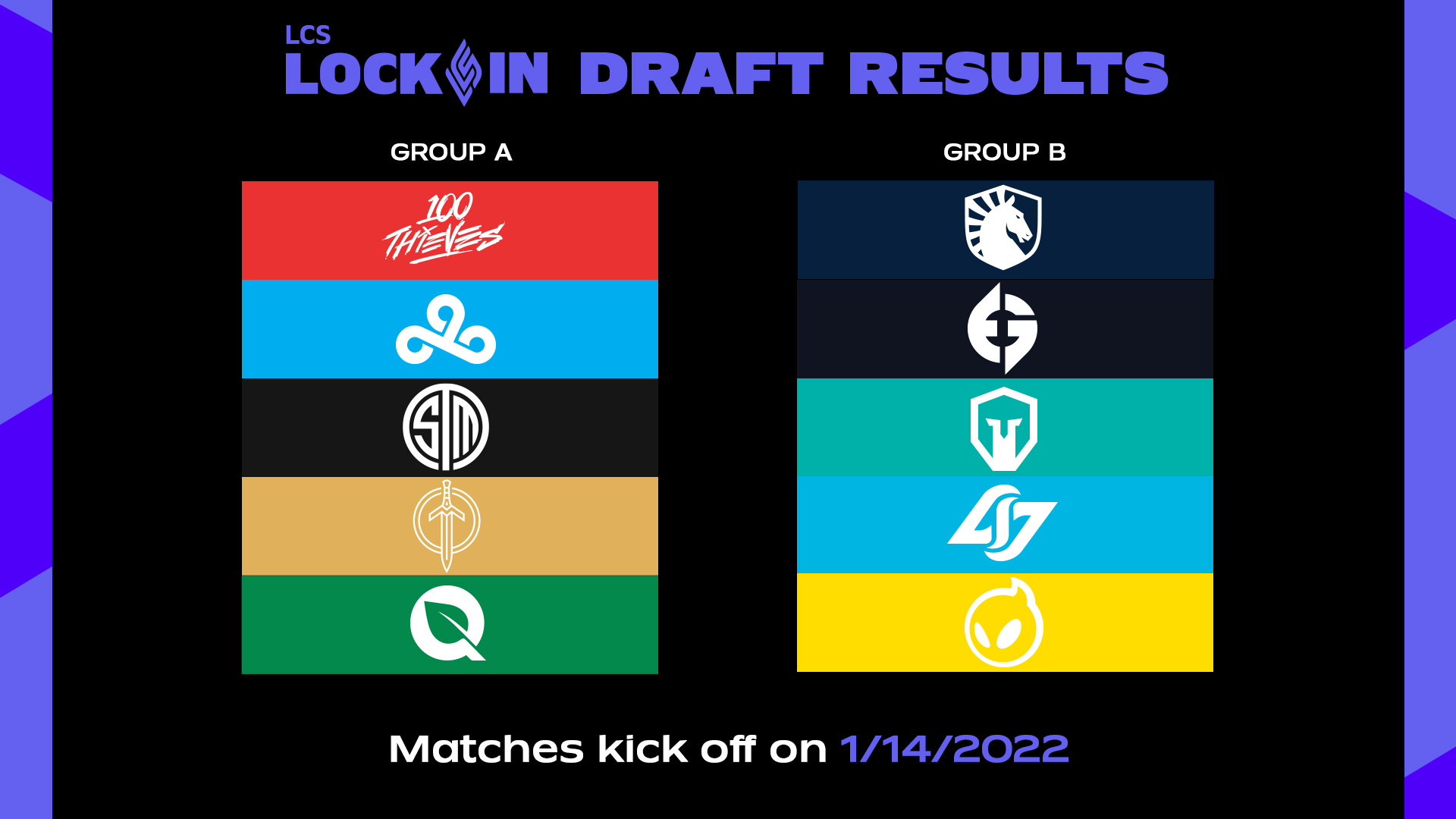 In fact, it'll be 100 Thieves and TSM who kick off the first matchup of the 2022 LCS season, as they square off at 3:30PM Eastern on 1/14/2022. 100 Thieves COO John Robinson has previously stated that this League of Legends roster is one of their most "successful gambles ever".
We're playing with house money from here, so we'll soon find out if 100 Thieves can pull of yet another heist in 2022.