Married To The Game: Two LAPD Officers Fired For Pursuing A Snorlax In Pokémon Go Instead Of A Criminal
Before you read any further, hell yes I am filing this under esports.
As detailed in probably one of the greatest tweets I've seen in the last six months, two on-duty LAPD officers lost their jobs because they allegedly ignored a nearby robbery call… Because they were pursuing a Snorlax in Pokémon Go.
Probably the most disappointing part of this story is that the aspiring Pokémon Masters in question denied that they were playing a game, and rather that they were monitoring a social media event. I would've been fine if they had responded "we weren't playing a game, we were doing what we set out to do since leaving the safety of Pallet Town", but this is a bridge too far.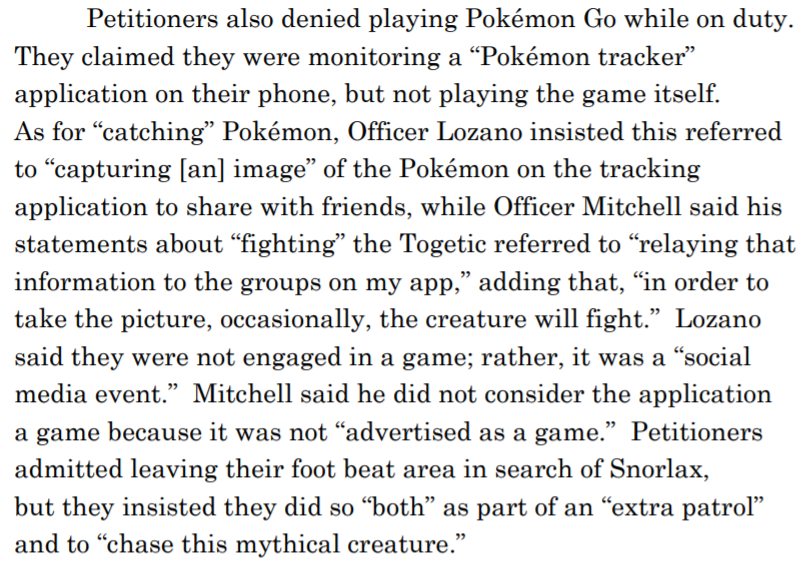 If you haven't already, go back to the original tweet linked above and read through the highlights. Better yet, you can read the entire court proceedings of Officers Ash and Brock right here. The way they explain what Pokémon Go is (and what Pokémon is for that matter), is laugh out loud funny.
All things considered, I can't say things really add up here. I'm pretty sure I have like eight Snorlax caught in Pokémon Go, and there was a period of time where I'd hatch one every other day from an egg. I can confidently say I've never seen a Togetic out in the wild either. Maybe these guys were framed. Who's to say?