This Fan-Made NBA 2K23 MyCareer Trailer Has Had Me Crying Laughing For Roughly Six Hours
NBA 2K, Madden, and most other modern sports titles haven't exactly been known for gripping, realistic storylines in recent years. At best, 2K's MyCareer and Madden's "Face of the Franchise" modes have resembled low-budget straight to Netflix sports dramas, and at worst they've… Well… They just haven't been good, alright?
So, imagine my surprise when this tweet floats down my timeline earlier this afternoon, which is a rip of a video from YouTube account "Y2K Sports" that specializes in homebrewed NBA 2K cinematics. Without further explanation, just feast your eyes on this.
If you've caught your breath already, let me bring you right back: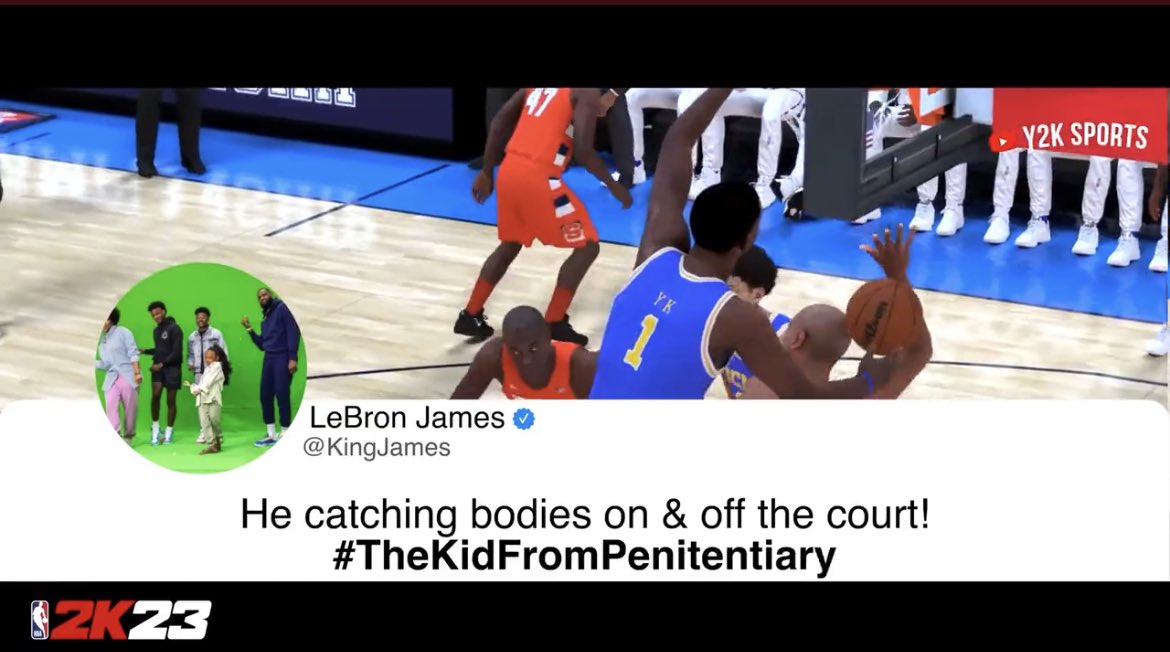 What on God's green earth.
From the Neo-Nazis, to the Willem Dafoe cameo, to this tweet up above, this trailer's really got it all. I don't even know how this hasn't been picked up by the team at 2K just yet, but good lord I hope it gets their attention. Twitter has already done a pretty fine job circulating this around and having a good laugh at the expense of how absurd this video is, so I just wanted to make sure it got a victory lap in this blog. Not for nothing, but I think I'd actually play this.
Like if this is just scratching the surface (since the player character is still in college during the trailer), it can only get more ridiculous as you head up to the pros, right? I don't know who Y2K Sports is, and I don't know if these videos are mainly tongue-in-cheek or super dead serious, but one way or the other… 2K has to give him the bag and let him run point on story direction for all of their MyCareer campaigns moving forward.
Have a great Tuesday, everyone.