Everything You Need To Know About Halo Infinite's Winter Contingency Event, Which Starts Today
As the dust settles on HCS Raleigh, 343 is ready to usher in the holiday season with Halo Infinite's Winter Contingency event.
The free event pass arrives in about 30 minutes for East Coast-based players.
The previous Fracture: Tenrai event received some very rough feedback, and 343 did not take that feedback lightly. They've already promised major tweaks to that event when it returns in late January, but for now – Winter Contingency promises a more focused and compact event pass that is chock full of cosmetic rewards, and not overly padded with challenge swaps and XP boosts.
The rewards from rank 1-10 are as follows: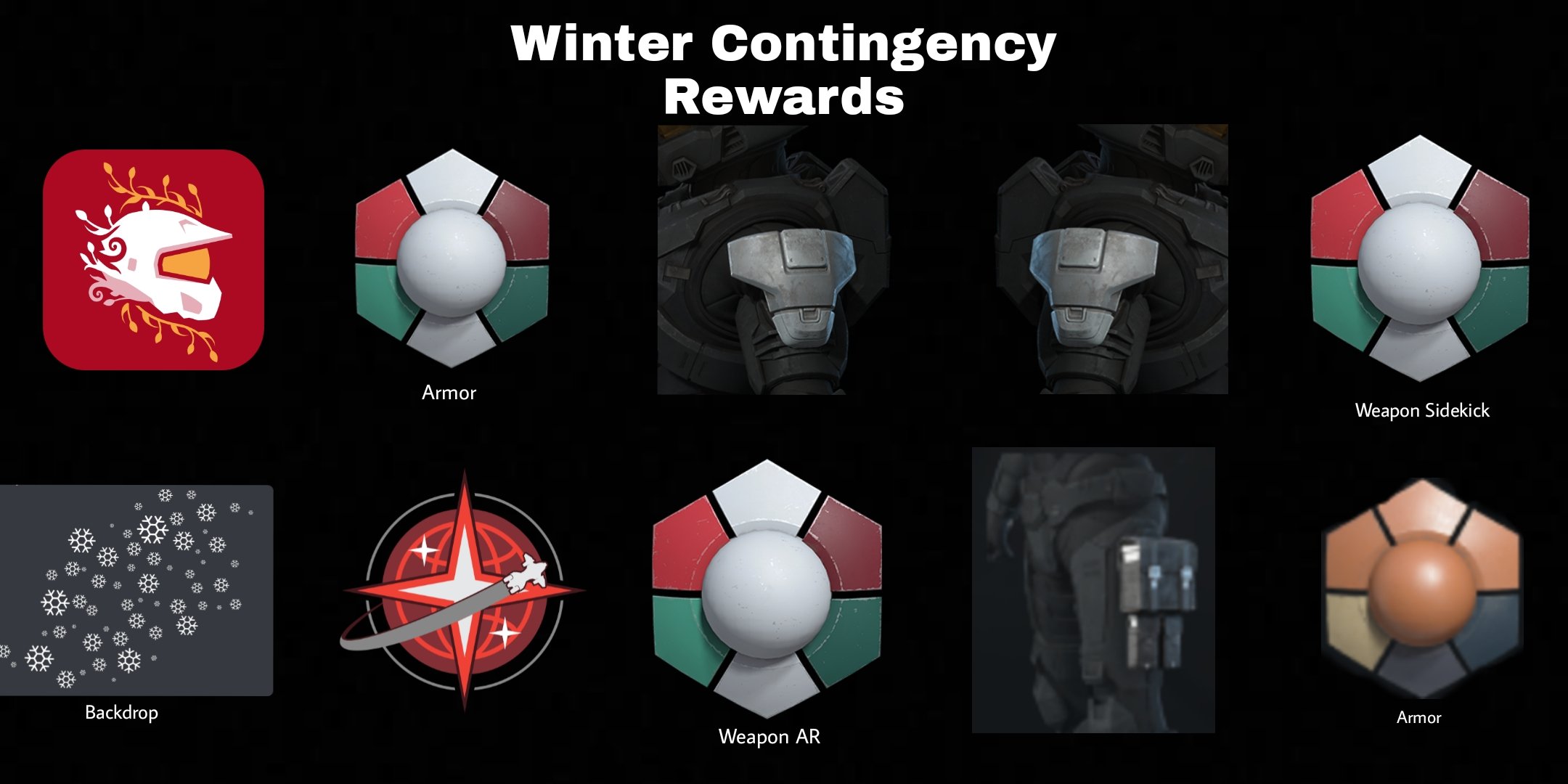 Rank 1: Spartan Emblem
Rank 2: Armor Coating
Rank 3: Left Shoulderpad
Rank 4: Right Shoulderpad
Rank 5: Weapon Coating
Rank 6: Spartan Backdrop
Rank 7: Spartan Emblem
Rank 8: Weapon Coating
Rank 9: Hip Attachment
Rank 10: Armor Coating
Winter Contingency already promises to have a ton more immediate rewards, and it doesn't require players to stick to one goddamn playlist this time, either. According to the official Halo blog, all you need to do is "play a game each day to unlock free rewards". Works for me! So light up those balsam candles, roast those chestnuts on an open fire, and bundle up. It's time for a couple rounds of Team Sleigher.
Halo Infinite's free Winter Contingency event runs from December 21, 2021 to January 4, 2022.