Saving the MonsterVerse: My Space Jam 2 Post-Credits Script
Godzilla vs. Kong released last week, and I absolutely loved it. Many fans felt the same way, and scrambled to the internet shortly after viewing to Tweet #SaveTheMonsterVerse – a rallying cry for Legendary and WB to continue the shared universe of monster films featuring Godzilla & Friends.
#SaveTheMonsterVerse may have trended worldwide off and on throughout the week, but that may not be enough. Since we just got the release of the Space Jam 2 trailer, which expands on a connected universe of all WB properties known as the "ServerVerse", I think this leaves us with a golden opportunity to combine the ServerVerse, the MonsterVerse, and more all together to set the groundwork for decades of future gigantic cinematic releases.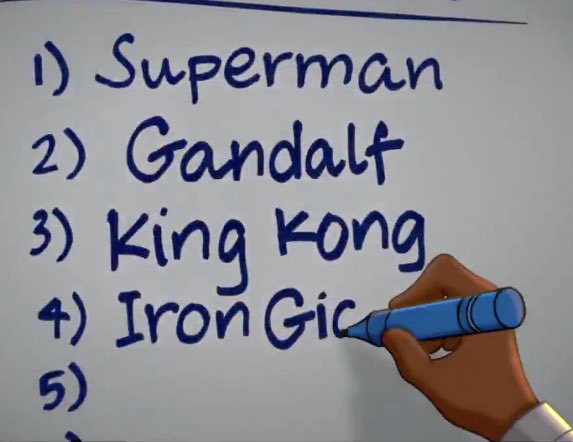 Ladies and gentlemen of the Academy and of the internet, I give you – for your consideration – my post-credit scene script for Space Jam: A New Legacy.
DISCLAIMER: Yes this is 100% serious, and if any of the mentioned franchises ever actually get a team-up movie, I want royalties.
---
FADE IN
A BASKETBALL COURT IN AKRON, OHIO – NIGHT
LEBRON JAMES shoots around in an otherwise empty gym. His TUNE SQUAD jersey is visibly hanging in the rafters.
CUT TO
A closeup of the basketball hoop. An otherwise perfect shot banks off the rim as the entire gymnasium begins to rumble. The backboard glass splinters and cracks.
CUT TO
The gym's double doors explode off their hinges as GODZILLA bursts onto the court, unleashing his telltale roar.
GODZILLA
Check up.
LEBRON
I was wondering if you'd actually show up.
LEBRON confidently chest passes the basketball to GODZILLA, who bounces it back to him to take the ball first.
FADE TO
The scoreboard is tied, 20-20 – the next point wins. Before LEBRON can make a shot, the telltale roar of a 2021 Dodge Challenger SRT Hellcat can be heard from outside.
CUT TO
The windows of the gymnasium, still cracked from Godzilla's roar. A car's headlights flash as the doors are locked. Focus shifts to the door of the gym once again as footsteps can be heard from the darkness beyond.
CHARLES BARKLEY emerges from the shadows.
BARKLEY
Sorry we're late, how about a little 2 on 2?
LEBRON
We?
Not basketball shoes, but leather boots can be heard as DOMINIC TORETTO from the FAST & FURIOUS franchise enters the gym.
TORETTO
Nothing like a game of basketball with the family.
FADE OUT
Against a black screen, white text fades in.
The MONSTERVERSE will return.
A muscular, orange-skinned alien arm with sharp claws reaches up with a can of spray paint, and paints over the line of text, changing its spelling
The MONSTARVERSE will return.
FADE IN
GODZILLA, LEBRON JAMES, DOMINIC TORETTO, and CHARLES BARKLEY sit in the bleachers, wiping sweat from their brow. The scoreboard, leaving the viewer to interpret what may have transpired.
DOMINIC's cell phone rings, and he answers.
TORRETTO
Gotta go. Family business.
GODZILLA
Leaving so soon? I have time for another game.
TORETTO
Tell you what, if you're looking for a different type of challenge, meet us as the old racer meetup spot downtown at midnight.
GODZILLA and LEBRON look at each other and shrug. CHARLES BARKLEY looks doubtful that they'll join in.
BARKLEY
You coming or what?
LEBRON
Zilla?
LEBRON tosses GODZILLA his car keys.
GODZILLA
I'm game.
CUT TO BLACK
BARRY WHITE & CHRIS ROCK's "BASKETBALL JONES" from the original SPACE JAM soundtrack plays and fades out.
I'll take my royalty check or consultation job offer whenever Warner Bros., Legendary Pictures, or LeBron are ready.
My phone's on and my DMs are open.