Apparently You Can't Shave Your Pubes on Twitch
It was just a normal Thursday morning. I woke up, made a cup of coffee, threw on the same hoodie I put on every morning, and sat at my computer. "What is happening in the gaming world today" I asked myself. Any big stories? Massive esport pro moves? Leaks? No. None of that. Instead I came across a CSGO streamer who got banned on Twitch for pulling everything out of his pants, to shave his pubes live on air. The streamer was "csgoambi" – who recently started streaming in April of 2021.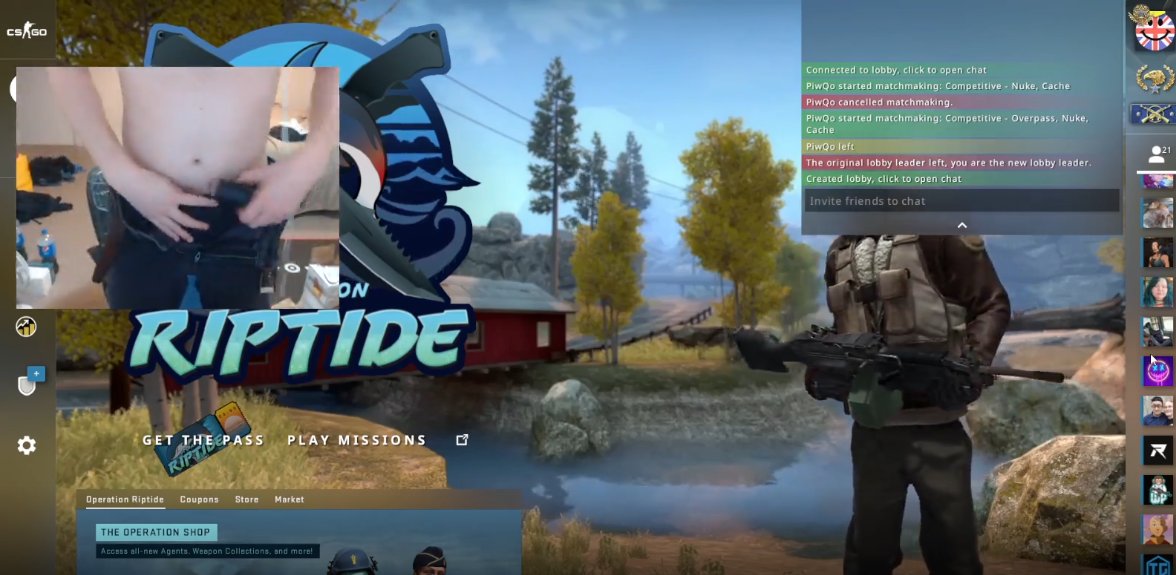 The channel was taken down for what you can assume is permanent. But that didn't stop the internet from doing what they do – sending the clip mega viral. And no you sickos, I will not be sharing the video because that's weird, and I already did the heavy lifting for you. It's real.
How did we get here you might ask? I don't have the answer besides the guess of maybe his pubes were just getting out of control, and he was so committed to the grind that he didn't have time to step off camera. Maybe he was fishing for a sponsorship and wanted to show the lengths he and his pubic hair would go to in order to achieve it. Twitch has gone soft. This could have been the new meta – but it was shut down before it could start.
Say what you want, this is an innovator.
Check out our episode of Not Another Gaming Podcast ft T1 CEO Joe Marsh